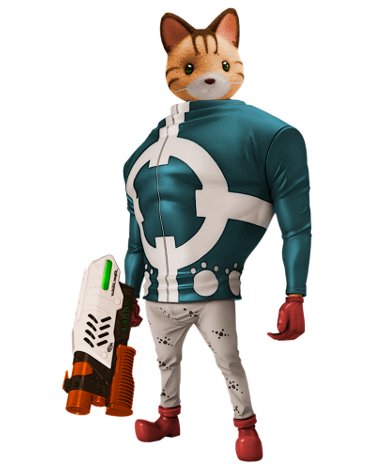 NAME:
STAR NYAN
TYPE: Pre-school Toy
HEIGHT: 7.3 inches
WEAPON: Spring Gun
ALLEGIANCE: Playroom
PERSONALITY and HISTORY:
--As opposed to the rough and rowdy members of the Warpack, Star Nyan is more cool and collected, and he acts as the "brain" of the group. He tries to reason out before fighting, and because of his diplomatic stance, he is one of the few toys trusted by the Dragon, and the citizens of the Living Room. He is often the one in charge of the tasks and quests for the toys who wish to enter the Warpack.
DESCRIPTION:
--Star Nyan is one of the founding members of the Warpack, an super-dooper force that protects the toys from evil. He may be big, he may be strong, but he is a valiant and righteous hero. Star Nyan comes with a spring-action Pellet Gun that is handy against bad toys.
--------------------------------------------------------------------

STAT POINTS: 24
(allocate your stats accordingly. It must total to 24 (for regular players).
--HP: 11
--POWER: 6
--DEFENSE: 3
--SPEED: 4
1. Punch
--POWER: 6
--RANGE: 1
2. (Ranged Attack Name)
--POWER: 2
--RANGE: 4
_____I love Mobile Suit Legends_____
"dream. believe. survive"