Name: Katoma V. Mundara
Age: 23
Birthday: UC 0056
Gender: Male
Height: 5'7"
Weight: 122 lbs
Hair Color: Black
Eye Color: Black
Nationality/Race: Belarusian
Allegiance: Earth Federation Forces
Rank: Ensign
Personality and Background: Known commonly as Ensign Mundara, Katoma is a strict, unforgiving officer that tolerates little room for error. He is rather frail for a soldier, but his uncle is a Colonel in the EFF, something that allowed him to enter the ranks despite his weak physical frame. Although he is of average height, he cannot do a single push-up nor dash for 100 meters without passing out.
He is greatly troubled when someone better than him shows up, so he does everything to put or shame that person down. Doctors have diagnosed him with Napoleon Complex, an informal term describing an alleged type of inferiority complex which is said to affect some people, especially men, who are short in stature.
Despite these shortcomings, he does have talents. One is his exceptional skill in mobile suit piloting, which he uses to overcompensate his bad looks and failure with women. He obsesses this to the point that he claims he is the rightful pilot of the RX-78 mobile suit aboard the White Base. He yearns to meet Amuro Ray one day and put him to shame, unable to accept that a civilian is piloting the strongest EFF MS out there.
As an Ensign, he pretends to obey his superiors, but lashes out to his subordinates without mercy. He even had a corporal beaten up due to questioning his orders. What Katoma lacks in stature, he more than makes up for with viciousness and cold-hearted, self-driven actions.
_____I love Mobile Suit Legends_____
-I AM MSL. HERE ME ROAR!-
The Four Horsemen of MSL
BOSSCHIEF...LALIONUS...BRO...ISSHIN
Pardon me for the threadjack but this is the funniest character I've seen in years. This outclasses Rap Goblin in terms of ugliness. LOL!
_____I love Mobile Suit Legends_____
"When a man strays from the right path, a kind man needs the courage to raise his fist and correct him."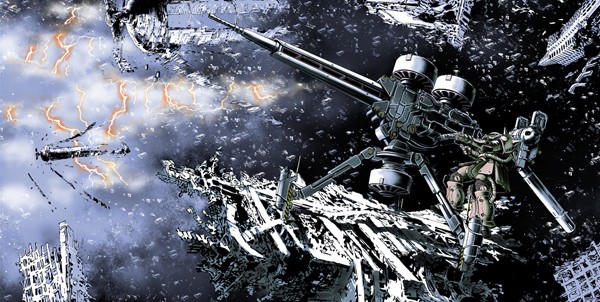 BOSS CHIEF

MSL Admin








Number of posts

: 541


Age

: 50


Registration date

: 2009-08-22




Acruxis

MSL Member








Number of posts

: 920


Age

: 26


Registration date

: 2011-01-14




---
Permissions in this forum:
You
cannot
reply to topics in this forum