"Dying is easy. It's harder to live knowing that they're all gone and you're still here."
NAME: 
Phantom Slater
AGE: 24
GENDER: Male
HEIGHT: 5'10''
WEIGHT: 168 lbs
FACTION: 
Zeitgeist Union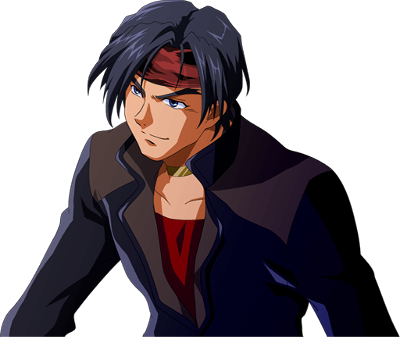 APPEARANCE:
Phantom Slater is a young fellow in his mid twenties, lean and often seen with a snide expression. He generally wears a red bandanna on his head, a reminder of his fallen companions. Numerous people said he has big hands and he recognizes that, saying that his hands are just about right so he can carry the weight of living alone. 
PERSONALITY / TRAITS:
Phantom is a conflicted individual. He figured out how to apply a dark sense of humor in his life, making sick jokes and ridiculing himself. Phantom has some disdain for Azure Earth Organization, pointing the blame at them for the loss of his companions. Phantom however does not let that hinder making new friends, yet despite everything he hasn't forgotten the ones he grew up with. 
HISTORY: 
Phantom's early life was spent on a space colony, "Now Sorda 5", a spot he called home similarly as he can recall. Experiencing childhood in poverty and as an orphan, he just had his friends to depend on. They lived as junkers, seeing each other as brothers and sisters until the war went to his home. It was a fight between the local Behnkes and attacking Nimbus forces.
He and his companions kept running for their lives attempting to maintain a safe distance from the falling mobile suits and bombs that were destroying the whole place. In the commotion one of his companions got his foot stuck, and everybody attempted to get him out. Phantom was far out ahead, leading their escape however he also came back to offer his help. But it was too late; a building fell and killed every one of them. Phantom was greatly traumatized but was rescued by Zeitgeist forces who offered to give him a new home, and an opportunity to retaliate for his friends.