Name: Gilbert "Boss Chief" Guerrero
Age: 53
Birthday: October 31, UC 0042
Gender: Male
Height: 5'11"
Weight: 175 lbs
Hair Color: Gray
Eye Color: Brown
Nationality/Race: Cuban
Allegiance: Zeon
Rank: Captain
Personality and Background:
-Gilbert Guerrero, or Boss Chief as he is fondly called, is a Captain serving in the Zeon Remnants mobile suit forces. A well known figure within the Zeon troops in Asia, Boss Chief is usually described as a respected man who follows orders without question and shows true dedication on his missions. Sometimes he has doubts about the tasks laid before him, but he is shown to get the job done no matter what the mission is.
Boss Chief is skilled in combat tactics, use of various firearms, military martial arts, and mobile suit piloting. His skills in strategy formation and commanding is above regular, earning him multiple victories. Boss Chief was known to have assisted AEUG and Karaba fight the Titans, though his Zeonic troops later disagreed with Haman's plans and withdrew from the front during the Gryps War. Tragically, his 15 year old son, also a renegade MS pilot, was shot down by Titans Hi Zacks on their way out of the region.
UC 0096 came and he was one of the leaders summoned by Full Frontal and Yonem Kirks to attack the Dakar and Torrington bases. He met Suberoa Zinnerman during this period, and became good friends with him. While the Torrington mission failed horribly, he was lucky to survive, and with the death of Kirks and Loni he took it on himself to escape the war-torn Australian war theater and reorganize the Zeon for one more strike.
(Thanks to Serpentarius for providing me the image! You are a true artist!)
_____I love Mobile Suit Legends_____
"When a man strays from the right path, a kind man needs the courage to raise his fist and correct him."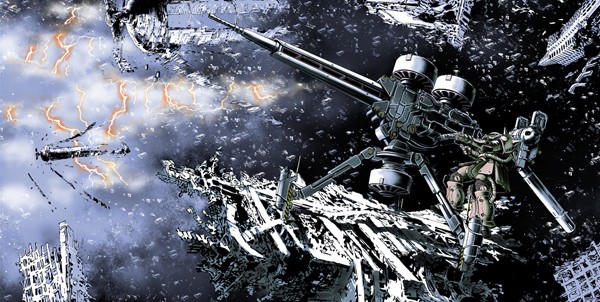 BOSS CHIEF

MSL Admin








Number of posts

: 541


Age

: 50


Registration date

: 2009-08-22




---
Permissions in this forum:
You
cannot
reply to topics in this forum