Name: Lazra Kenneth
Age: 28
Birthday: U.C. 0062
Gender: Male
Height: 6'1"
Weight: 215 lbs
Hair Color: Green
Eye Color: Blue
Nationality: American
Allegiance: Zeon Remnants
Rank:
Ensign
Personality: Lazra is a quiet soldier, who feels that following his orders is the one thing he was meant to do. He does nothing to resist his orders, even if he disagrees with them. This being said, he tries his hardest not to deviate from his mission, and if he ever has to deviate, he goes back to it whenever he gets a chance.
Biography: Born on February 5, 0068 U.C. Lazra grew up during the One Year War, hearing the names of the famous soldiers, such as Ramba Ral, Char Aznable and Amuro Ray. He witnessed some of the battles that transpired during that time, and even witnessed his father's death during the war. After seeing the Federation's onslaught against Zeon, Lazra began to grow against them. He joined Neo Zeon in 0087 U.C., and participated in the Gryps Conflict, fighting against the Titans and AUEG alike. He also took part in the first Neo Zeon War against the AUEG, where he went MIA after the war ended. Then in 0096 U.C. he returned as part of the Zeon Remnants, hoping to take on the Federation in hopes of getting revenge. When he came back, it was shown that he had an artificial arm, from an injury he sustained in the Neo Zeon War.

Astray_Master_Edgar

MSL Member





Number of posts

: 71


Registration date

: 2011-11-20



Approved! I'm giving you the rank of Ensign. Take care of your mobile suit and I expect the best from you. Good luck mate.
_____I love Mobile Suit Legends_____
"When a man strays from the right path, a kind man needs the courage to raise his fist and correct him."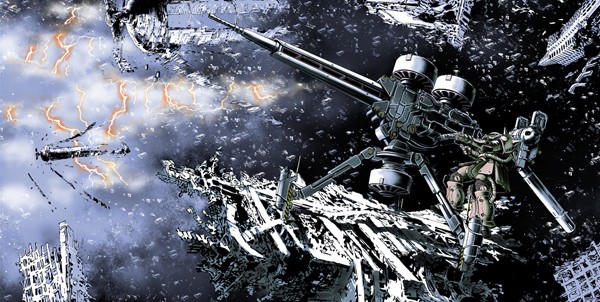 BOSS CHIEF

MSL Admin








Number of posts

: 541


Age

: 50


Registration date

: 2009-08-22




---
Permissions in this forum:
You
cannot
reply to topics in this forum